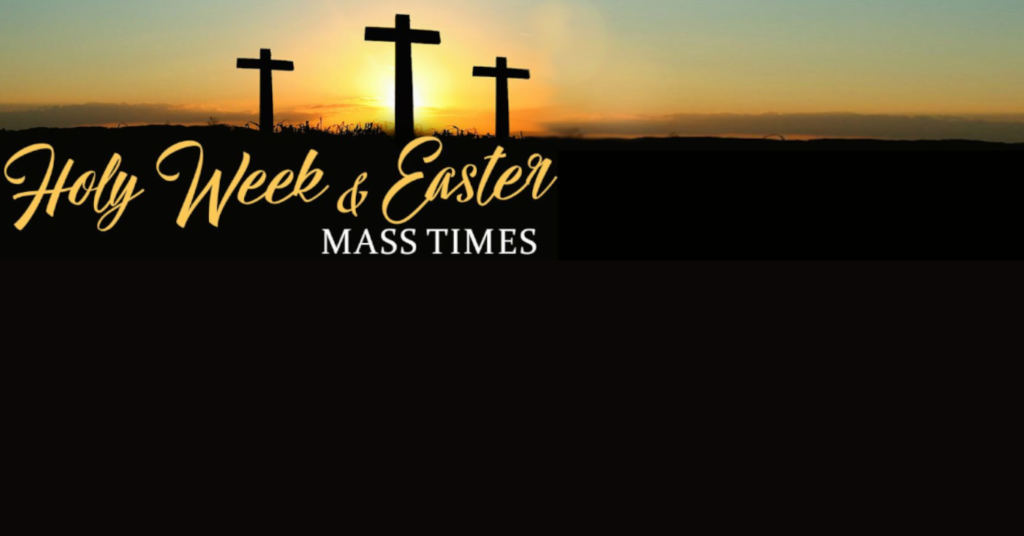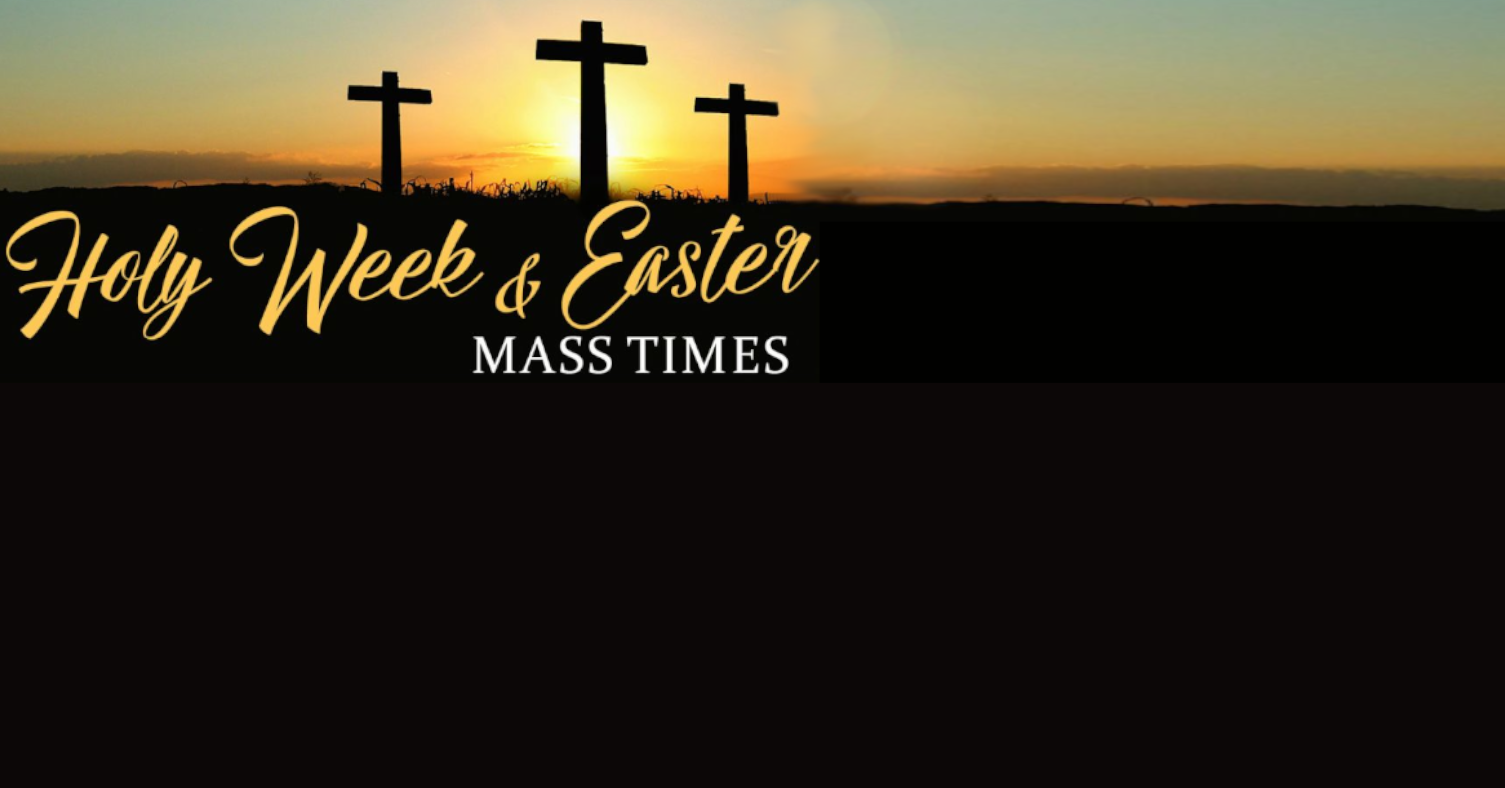 Holy Thursday
Lord's Supper Mass 7:00 p.m.
Adoration of The Blessed Sacrament from 8:00 p.m.

The Lord's Passion – After Adoration members of the Filipino community will be reading the Lord's Passion and praying throughout the night. Starting at 9:00 p.m. and ending at approximately 9:00 a.m.

Good Friday
Liturgy of the Passion of the Lord 3:00 p.m.
Confessions will be heard after the Good Friday Liturgy
Stations of the Cross 7:00 p.m.
Divine Mercy Novena 7:30 p.m.
Easter Masses
Paschal Vigil 8:00 p.m. – Saturday
Easter Sunday Mass 11:00 a.m. – Sunday

Easter Monday
Mass 7:00 p.m.
Share this with your friends!