OUR HISTORY
In the early 1800's the Diocese of Hamilton saw the need to construct a new Church to accommodate the increasing number of Catholics in the City. At the time, a great number of citizens were employed by local companies using the rail lines and water ways, leading many workers and their families to settle close to the Hamilton Harbour. This growing area of the City became the focus for a new Catholic Parish.
In 1882, with Bishop Dowling's authorization, land was purchased for less than $2,000. The site, formerly known as Bayside Hill, was a centre of activity in the North End and was used as a playing field until construction of the new Church began in the spring of 1890.
The cornerstone was laid on Sunday May 6th, 1890 with a blessing ceremony in the presence of the Bishop. Under the cornerstone was placed a receptacle containing copies of the Hamilton papers, the Catholic Review, the Catholic Record, a number of coins and a declaration signed by the clergy who were present.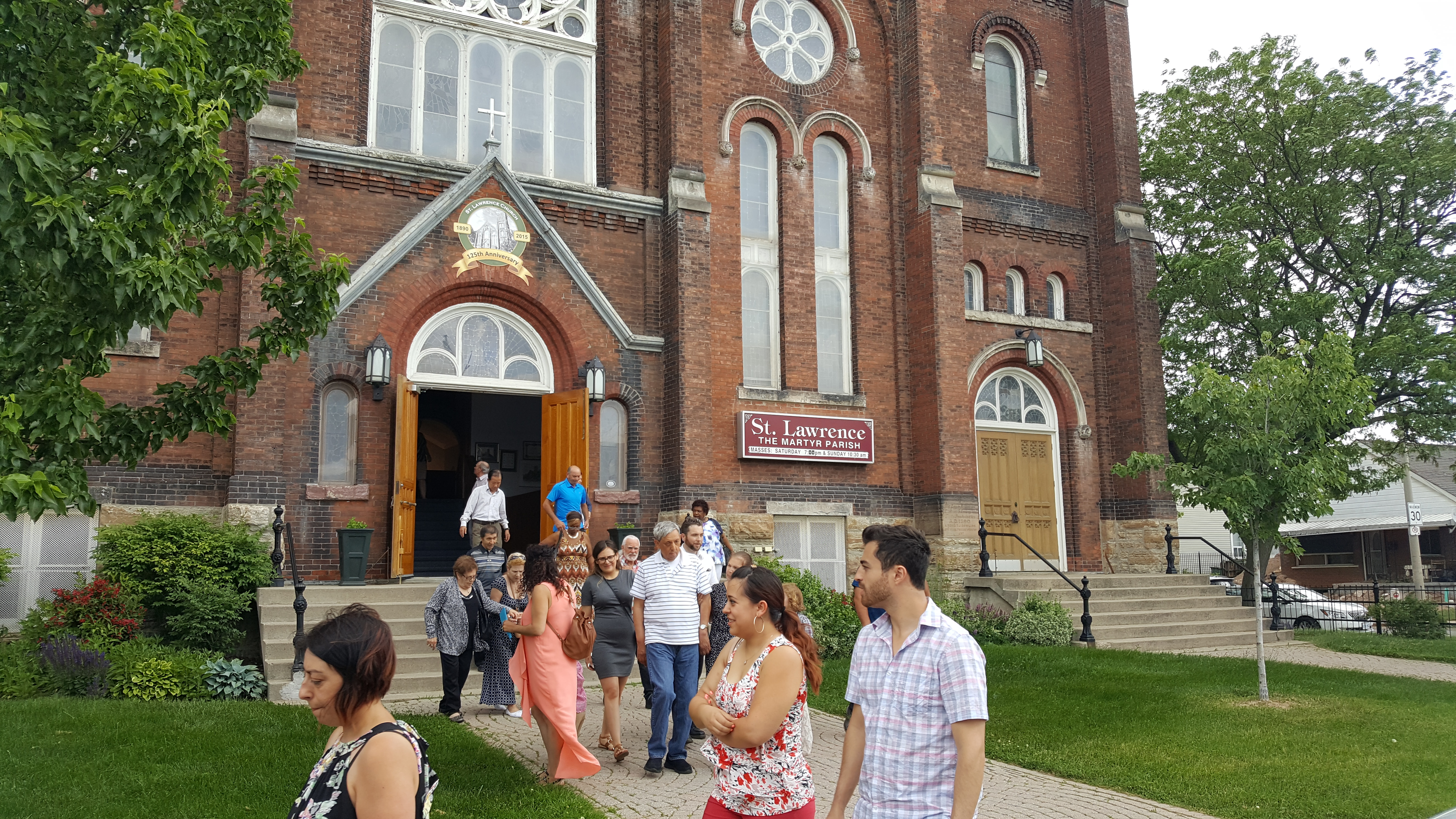 Incredibly, construction of the Church took just 8 months. On November 23rd, 1890 at 10:00 am, with High Mass said at 10:30 am, St. Lawrence Church was officially opened, with Father George O'Sullivan appointed as Pastor.
Built by Architect Robert Clohency, St. Lawrence Church became the third English speaking Catholic Church in Hamilton and was designed in the Romanesque style of ecclesiastical architecture.
With its open floor plan, handcrafted stained glass windows, paintings on canvas, a more than century-old Casavant Freres pipe organ, and a 25 foot high altar carved of Italian Carrera marble, St. Lawrence is a treasure to be found in the North End of Hamilton.
---