BAPTISM:
A new baby in the family! How exciting! There are many things to consider at this joyous time in your family's life. Baptism is the primary spiritual consideration for Christians of the Roman Catholic faith. The first step is to call the Parish Office, to set up an appointment with the Parish priest. Arrangements for a particular Baptism are always to be made by the parents in a personal meeting with the pastor. We encourage you to have your child baptized within the first few weeks after birth.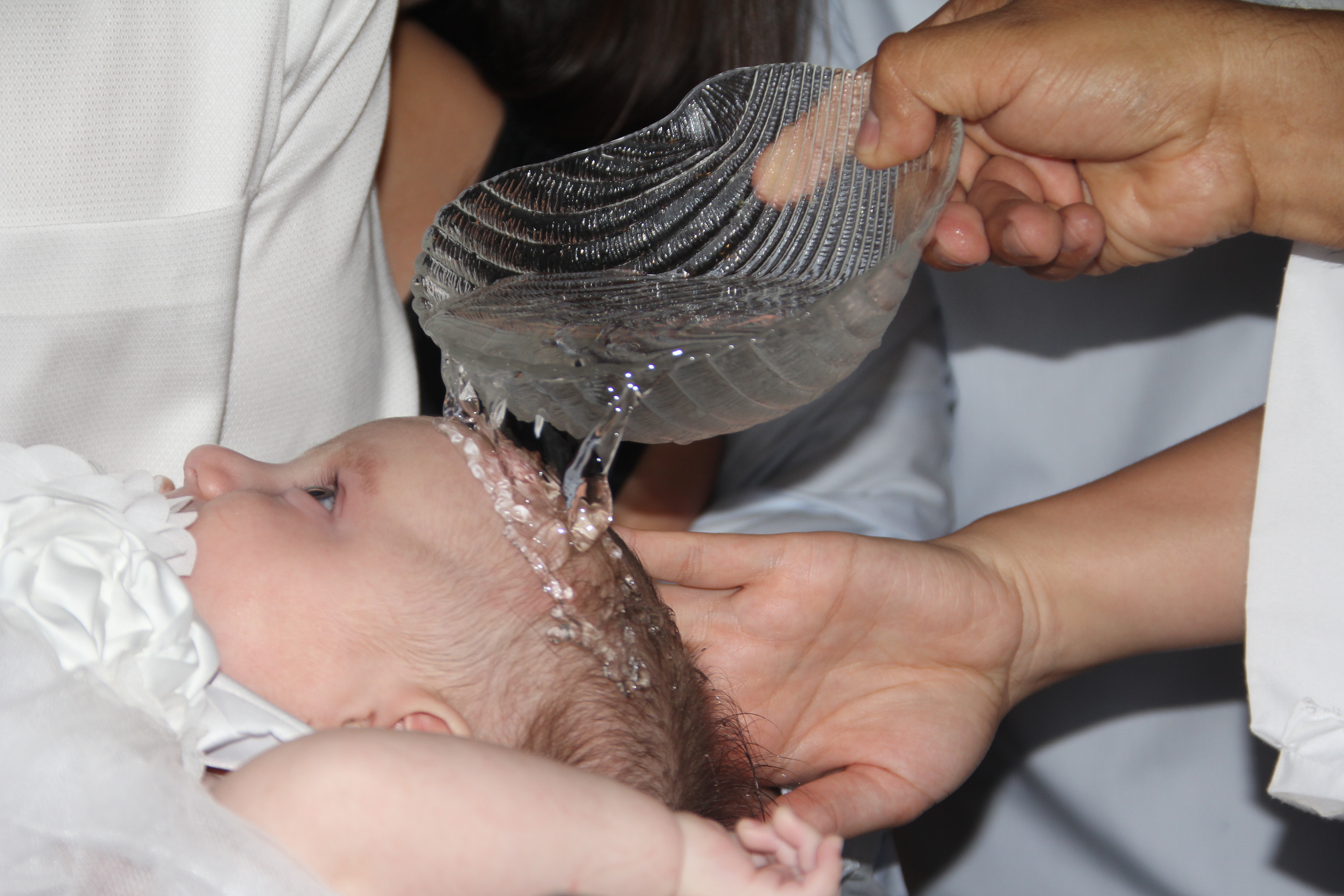 Baptism Info (click here)
WEDDING:
Weddings are solemnized usually on Saturdays at 12:00 noon, 1:30 p.m. and 3:00 p.m. Other days depending on the availability of the Church. Arrangements to be made at least one year in advance.
Wedding Info (click here)
CONFIRMATION:
The Sacrament of Confirmation helps our young people to discover who they are, their purpose of their lives and how showered with God's love and gifts they are. The preparation is not just another program we offer in the parish. It's a faith journey that leads to true Christ's discipleship.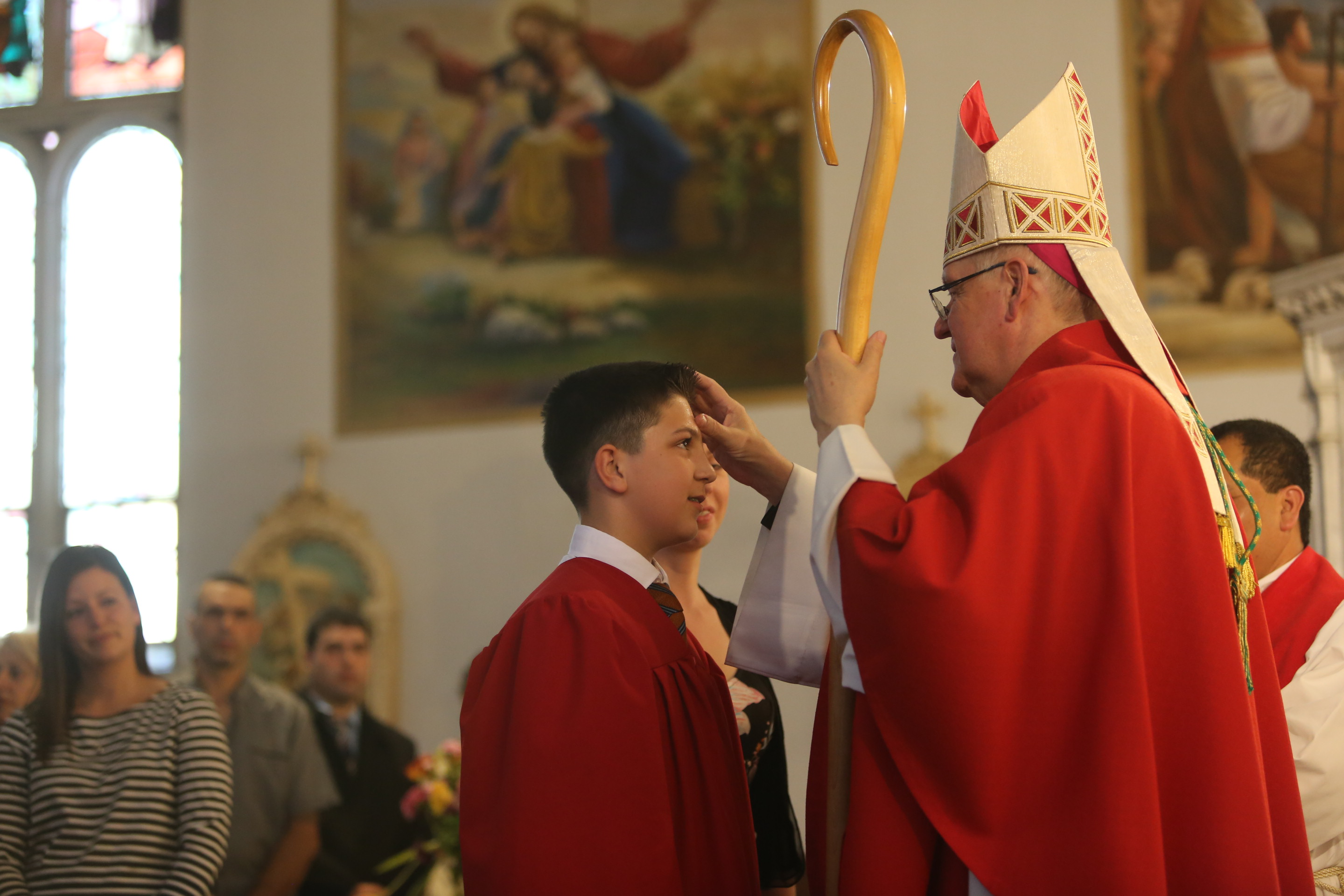 Registration Form
Photo Release Form
Sessions Schedule
Candidate Commitment
---
This year once again we offer an exciting, comprehensive and relevant preparation program "CHOSEN: Your Journey Towards Confirmation" that calls teens to a personal encounter with Jesus Christ, fully equips and prepares teens to receive the grace of Confirmation and connects with teens and inspires them on multiple levels—intellectually, emotionally, and spiritually. The sessions will be offered every week on Sundays following 9am Mass beginning October 18.
Dear Parents,
It is our hope that "Chosen" will not only offer your child a thorough knowledge and understanding of the Catholic Faith, but will also win over their heart at this critical time in their life. The program has been carefully designed to address and answer your child's fundamental questions about life, and to challenge him or her to embrace a life of faith.
Let's face it—our world is full of distractions and detours that can easily set a young person on the wrong path. Nothing can take the place of a strong faith in God. It is our faith that gives us our identity and our direction in life. The Church recognizes that you, as parents, are the primary educators of your children in matters of faith and morals – and "Chosen" offers you a unique opportunity to join your child as he or she journeys through the Catholic faith.
Thank you for your time and interest in this important stage of your child's spiritual development.
FIRST COMMUNION:
Our Parish, in cooperation with St. Lawrence Catholic Elementary School, makes plans for the special faith journey with children who are to celebrate the Sacraments of Reconciliation and Holy Communion (Eucharist) this pastoral year.
 These celebrations are scheduled for Lent time(First Confession) and Sunday in Easter season (First Communion) at St. Lawrence the Martyr Church. It's very important for your child to regularly experience the Sunday Mass as a family tradition. Please join us for the Sunday Eucharist at a convenient time for you (Saturday 7:00pm; Sunday 10:30am).
When the registration is completed, there will be a meeting for the parents/guardians of children preparing for their confession and first communion. It will be held at St. Lawrence church in the beginning of a new year. Please keep an eye on more information in the Parish bulletin.